Sell your Jeep Grand Cherokee in under 60 seconds
Enter your Jeep Grand Cherokee registration for your free, no-obligation valuation from the prestige car experts
Sell your Jeep Grand Cherokee in 3 Simple Steps
Selling your Jeep Grand Cherokee should be a hassle-free process, not a daunting task filled with pushy salespeople and time-consuming negotiations. At WeBuyPrestigeCar, we believe that selling your vehicle should be as simple and straightforward as possible. That's why we've streamlined the process into three easy steps, allowing you to sell your Jeep Grand Cherokee without any unnecessary stress or complications.
Step 1: Enter Your Reg
The first step in our process is filling in our online valuation form. This form is designed to be quick and easy to complete, asking for key details about your Jeep Grand Cherokee. The information you provide here is crucial, as it helps us to understand the condition, mileage, history, and specifications of your vehicle. The more accurate and detailed the information you provide, the more accurate your quote will be.
Step 2: Get a Quote
Once you've submitted the valuation form, our team of prestige car specialists will get to work. They'll review the information you've provided and use their extensive knowledge and experience to provide you with a competitive quote. Unlike other car buying services, we don't rely on automated systems that fail to understand the unique aspects of your vehicle. Instead, our specialists take the time to understand all the aspects that make your car unique, ensuring that you receive a fair and accurate quote.
Step 3: Sell Your Jeep
If you're happy with the quote we provide, the final step is to sell your Jeep Grand Cherokee to us. We'll arrange a convenient time and place to collect your vehicle, handling all the paperwork on your behalf. Once everything is in order, we'll transfer the funds directly to your bank account. It's as simple as that!
Why Sell My Jeep Grand Cherokee to WeBuyPrestigeCar?
At WeBuyPrestigeCar, we understand that every vehicle is unique, and we value the individuality of your Jeep Grand Cherokee. When you sell your Jeep to us, you can be assured that you're dealing with SUV specialists who understand the true value of your vehicle.
We don't rely on faceless machines to provide automatic quotes. Instead, we take the time to understand all the aspects that make your car unique, from its condition and mileage to its history and specifications. This allows us to provide you with a competitive quote that truly reflects the value of your Jeep Grand Cherokee.
Furthermore, we pride ourselves on our exceptional customer service. From the moment you fill in the valuation form to the moment we collect your vehicle, our team will be there to guide you through the process, answering any questions you may have and ensuring that everything goes smoothly.
So, why wait any longer? Fill in the valuation form today and let us provide you with a competitive quote for your Jeep Grand Cherokee. With WeBuyPrestigeCar, selling your car has never been this simple or straightforward. Say goodbye to the stress and complications of traditional car selling methods and say hello to a quick, easy, and hassle-free process with WeBuyPrestigeCar.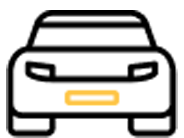 1. Enter registration
Enter your vehicle registration number and answer a few basic questions to get an immediate valuation today.

2. Receive prestige valuation
Our expert buyers and bespoke valuation tools don't just value the basic model, they also include specification, options and accessories to provide you with a comprehensive market leading valuation.

3. Confirm collection
Arrange a collection that suits you from the comfort of your home. With nationwide collection options, select a date and time that suits you then sit back and relax.
Prestige brands we buy


















Why choose WeBuyPrestigeCar?

Price Match
Guarantee
We're different from other online vehicle valuation sites. We quote your vehicle based on its specification and not just the base model. We are therefore able to match or beat a valuation supplied by any other site and we collect your vehicle!

Personal
Touch
One of our expert vehicle buyers will be able to manually appraise your vehicle, based on its specification, condition and desirability, then send you your guaranteed valuation. We may contact you to discuss your vehicle to ensure you receive the maximum price.

Payment
Promise
Selling your car with WeBuyPrestigeCar.Com is hassle free, safe and secure. Once we agree the purchase of your vehicle, funds are then electronically transferred direct to your bank account. And with WeBuyPrestigeCar.Com there are no hidden charges or fees.

Nationwide
Collection
Take the hassle out of selling your Prestige, SUV, Commercial or Sports Car with WeBuyPrestigeCar.Com. Selling your vehicle with us couldn't be easier, as we do all the hard work. Our Click + Collect service means that we come to your home or work to pick up your vehicle.
Contact us
If you'd like to discuss your cars valuation or talk about our valuation process please feel free to get in touch with our team using the form below.
Sell your Jeep Grand Cherokee in 3 simple steps and join the 27,569 happy customers who have already sold their car with us!
+ FREE collection anywhere in the uk*