Sell your Prestige Car in under 60 seconds
Enter your prestige car registration for your free, no-obligation valuation from the prestige car experts
Free Car Valuation
Want to know how much your prestige car is truly worth in an easy and quick process? With WeBuyPrestigeCar's simple free car valuation tool, you can do just that!
Simply enter your car registration for your free, no-obligation valuation from the prestige car experts.
Get an accurate market valuation for your Prestige, Sports, 4x4 or Classic car in 3 simple steps and check what your car is worth.
What affects the value of my car?
A lot of things affect your car's value. To avoid any surprises and ensure you receive a realistic valuation of your car, you should be aware of what they are:
The number of previous owners and service history. If previous owners haven't kept extensive records on the vehicle and passed them on to you, there isn't enough information on the condition of your car, how it has been maintained, and it could ultimately signal issues with the car.
Visible and structural damages: an accurate valuation of your car will take into account prior damages, and these will affect its worth (particularly if you haven't chosen to fix them).
Time of year and current vehicle demand can impact your car value. Browse around the market and narrow down the season/months where a model like yours has more people searching for it.
Manufacturer warranty and depreciation. When it comes to the age of your car, having it still be covered by the manufacturer's warranty increases value. Additionally, a vehicle's worth tends to decrease with time, losing up to half its worth after the third year of ownership.
Vehicle mileage: a car that has been driven less, with lower mileage, is generally worth more. However, all the other factors weigh-in, so a vehicle with 110,000 miles may end up being valued higher than one with 70,000.
How do you value my prestige car?
Our free car valuation method ensures that receiving a quote for your vehicle is hassle-free for you, letting our experts do all the time-consuming tasks.
1. Enter your Registration online
We perform a reg check: Enter your vehicle registration number and answer a couple of basic questions to get a tailor-made valuation.
2. Receive your prestige Valuation
With your accurate market valuation, you'll have an answer to the question "How much is my car worth?". All you have to do is choose how you'd like to use your fully custom quote, and complete the process.
3. Confirm your Collection
We look forward to hearing you say "I'm ready to sell my car!". If you are happy with our vehicle estimate, arrange a collection that suits you from the comfort of your home. With nationwide pick-up options available.
Information I need to value my prestige car
Our easy vehicle valuation process requires you to add some quick details about you and your automobile:
Your reg number
Current mileage
Number of previous owners
Name
Address
Contact number
Postcode
You will receive your tailor-made car quote after filling in this information, it's that simple!
How can I improve my prestige car value?
If you want to get the best valuation of your car, there are plenty of ways you can improve its worth:Keep your car clean. In this case, a book is judged by its cover, at least at first glance: how clean you keep your car tells a lot about how you've maintained it through the years. And a car that looks shiny on the outside and with decluttered interiors will be much more attractive than one that is messy and dirty.
Fix any damages suffered: the condition of your car affects the vehicle estimate, so take the time to make any improvements you can within your budget. At WeBuyPrestigeCar, any expenses you have on tyres, servicing and general maintenance are taken into account to get you a fair price.
Keep records and up-to-date MOT. The lack of a valid MOT can affect your car's worth since new owners will have to pay for a new one, and will most likely ask you to cover that cost or discount it on the vehicle price, Complete records provide safety and trust in your maintenance effort through the years and positively impact the price you may get for your car.
See our blog post "What Documents Do I Need to Sell My Car?" for more information.
Avoid modifications: each individual has their own preferences, by modifying your car you are limiting the number of potential new buyers. Additionally, if your modifications were done by an amateur or are of low quality, they can affect the vehicle performance.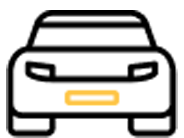 1. Enter registration
Enter your vehicle registration number and answer a few basic questions to get an immediate valuation today.

2. Receive prestige valuation
Our expert buyers and bespoke valuation tools don't just value the basic model, they also include specification, options and accessories to provide you with a comprehensive market leading valuation.

3. Confirm collection
Arrange a collection that suits you from the comfort of your home. With nationwide collection options, select a date and time that suits you then sit back and relax.
Prestige brands we buy


















Why choose WeBuyPrestigeCar?

Price Match
Guarantee
We're different from other online vehicle valuation sites. We quote your vehicle based on its specification and not just the base model. We are therefore able to match or beat a valuation supplied by any other site and we collect your vehicle!

Personal
Touch
One of our expert vehicle buyers will be able to manually appraise your vehicle, based on its specification, condition and desirability, then send you your guaranteed valuation. We may contact you to discuss your vehicle to ensure you receive the maximum price.

Payment
Promise
Selling your car with WeBuyPrestigeCar.Com is hassle free, safe and secure. Once we agree the purchase of your vehicle, funds are then electronically transferred direct to your bank account. And with WeBuyPrestigeCar.Com there are no hidden charges or fees.

Nationwide
Collection
Take the hassle out of selling your Prestige, SUV, Commercial or Sports Car with WeBuyPrestigeCar.Com. Selling your vehicle with us couldn't be easier, as we do all the hard work. Our Click + Collect service means that we come to your home or work to pick up your vehicle.
Contact us
If you'd like to discuss your cars valuation or talk about our valuation process please feel free to get in touch with our team using the form below.
Join the 27,569 happy customers who have already sold their car with us!
+ FREE collection anywhere in the uk*