Sell your BMW in under 60 seconds
Enter your BMW registration for your free, no-obligation valuation from the prestige car experts
Sell Your BMW in 3 Simple Steps
If selling your BMW sounds like a hassle, we understand but it doesn't have to be. When selling your car, we understand that you are after the best value for your BMW, that's where WeBuyPrestigeCar comes in.
At WeBuyPrestigeCar, we understand the stress selling your BMW can cause. Selling a prestige car can attract tyre kickers and time wasters, so why not make the whole process easier by selling direct to us!
We also know the true value of your car whereas other online or local dealers just stick it through an algorithm. Enter your reg to get a fair quote from us, and selling your BMW can be easier than you thought.
Why Sell My BMW to Webuyprestigecar.com?
We purchase pretty much all models of BMW, including but not limited to:
2 Series
4 Series
6 Series
7 Series
8 Series
i Series (BMW i3 + i8)
All BMW X Series
BMW M Series
Z Series
and more...
We know that BMW has put out some unique variants over the years and we consider everything. No matter how common or rare the model.
To get a FREE customised quote for your prestige car, just enter your registration above. We'll happily get back to you with a bespoke quote.
Feel confident and safe in the knowledge that experts are valuing your BMW and selling your vehicle to us is stress-free.
Our experts will always be on hand to answer any questions about your quote. We don't just hide behind a computer formula.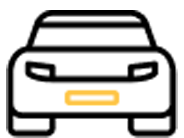 1. Enter registration
Enter your vehicle registration number and answer a few basic questions to get an immediate valuation today.

2. Receive prestige valuation
Our expert buyers and bespoke valuation tools don't just value the basic model, they also include specification, options and accessories to provide you with a comprehensive market leading valuation.

3. Confirm collection
Arrange a collection that suits you from the comfort of your home. With nationwide collection options, select a date and time that suits you then sit back and relax.
Prestige brands we buy


















Why choose WeBuyPrestigeCar?

Price Match
Guarantee
We're different from other online vehicle valuation sites. We quote your vehicle based on its specification and not just the base model. We are therefore able to match or beat a valuation supplied by any other site and we collect your vehicle!

Personal
Touch
One of our expert vehicle buyers will be able to manually appraise your vehicle, based on its specification, condition and desirability, then send you your guaranteed valuation. We may contact you to discuss your vehicle to ensure you receive the maximum price.

Payment
Promise
Selling your car with WeBuyPrestigeCar.Com is hassle free, safe and secure. Once we agree the purchase of your vehicle, funds are then electronically transferred direct to your bank account. And with WeBuyPrestigeCar.Com there are no hidden charges or fees.

Nationwide
Collection
Take the hassle out of selling your Prestige, SUV, Commercial or Sports Car with WeBuyPrestigeCar.Com. Selling your vehicle with us couldn't be easier, as we do all the hard work. Our Click + Collect service means that we come to your home or work to pick up your vehicle.
Contact us
If you'd like to discuss your cars valuation or talk about our valuation process please feel free to get in touch with our team using the form below.
Sell your BMW in 3 simple steps and join the 27,569 happy customers who have already sold their car with us!
+ FREE collection anywhere in the uk*