Sell your Jeep in under 60 seconds
Enter your Jeep registration for your free, no-obligation valuation from the prestige car experts
Sell Your Jeep in 3 Simple Steps
Want to sell your Jeep but worried about the hassle and being ripped off?
Here at WeBuyPrestigeCar, our services help you ensure that you get the best deal possible without the hassle.
Selling your car can be frustrating especially as you want to ensure you get the best price available. We ensure that when you decide to sell your Jeep that the process is easy and simple and help you every step of the way.
We don't cut back on our valuations here at WeBuyPrestigeCar (unlike our competitors). We'll do our research to ensure that you get the best price available.
Why Sell My Jeep to WeBuyPrestigeCar?
We will buy your model of Jeep including, but not limited to:
When you sell your Jeep to us, you can rest assured that one of our experts who understands the value of your vehicle is pricing your car.
The History of Jeep
Jeep, an iconic brand synonymous with rugged off-road capability, has its origins in the tumultuous days of World War II. The U.S. Army sought a versatile reconnaissance vehicle, and the result was the Willys MB, which quickly became known as the "Jeep". This robust and reliable vehicle played a pivotal role in the war, earning a reputation for its durability in challenging terrains.
Post-war, the Jeep transitioned from military service to civilian use, with the introduction of models like the CJ (Civilian Jeep). Over the decades, Jeep expanded its range, introducing vehicles that combined off-road prowess with comfort and style. Models such as the Cherokee, Wrangler, and Grand Cherokee became household names, each carving out its own niche in the off-road and SUV segments.
In the UK, Jeep has always been perceived as a symbol of adventure and freedom. While it might not have the same market dominance as in the U.S., its models have found a dedicated following among British off-road enthusiasts and those seeking a vehicle with a distinct character. Jeep's commitment to innovation is evident in its recent models, which offer advanced technological features without compromising the brand's core values of durability and off-road capability.
Furthermore, Jeep's influence extends beyond its vehicles. The brand has played a significant role in shaping the SUV and 4x4 segments globally. In the UK context, Jeep has contributed to the growing popularity of SUVs, inspiring other manufacturers to venture into this segment. Its legacy, built on a foundation of resilience and adaptability, continues to resonate with automotive enthusiasts, making Jeep a timeless icon in the motoring world.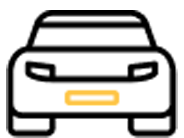 1. Enter registration
Enter your vehicle registration number and answer a few basic questions to get an immediate valuation today.

2. Receive prestige valuation
Our expert buyers and bespoke valuation tools don't just value the basic model, they also include specification, options and accessories to provide you with a comprehensive market leading valuation.

3. Confirm collection
Arrange a collection that suits you from the comfort of your home. With nationwide collection options, select a date and time that suits you then sit back and relax.
Prestige brands we buy


















Why choose WeBuyPrestigeCar?

Price Match
Guarantee
We're different from other online vehicle valuation sites. We quote your vehicle based on its specification and not just the base model. We are therefore able to match or beat a valuation supplied by any other site and we collect your vehicle!

Personal
Touch
One of our expert vehicle buyers will be able to manually appraise your vehicle, based on its specification, condition and desirability, then send you your guaranteed valuation. We may contact you to discuss your vehicle to ensure you receive the maximum price.

Payment
Promise
Selling your car with WeBuyPrestigeCar.Com is hassle free, safe and secure. Once we agree the purchase of your vehicle, funds are then electronically transferred direct to your bank account. And with WeBuyPrestigeCar.Com there are no hidden charges or fees.

Nationwide
Collection
Take the hassle out of selling your Prestige, SUV, Commercial or Sports Car with WeBuyPrestigeCar.Com. Selling your vehicle with us couldn't be easier, as we do all the hard work. Our Click + Collect service means that we come to your home or work to pick up your vehicle.
Contact us
If you'd like to discuss your cars valuation or talk about our valuation process please feel free to get in touch with our team using the form below.
Sell your Jeep in 3 simple steps and join the 27,569 happy customers who have already sold their car with us!
+ FREE collection anywhere in the uk*