Dec 2020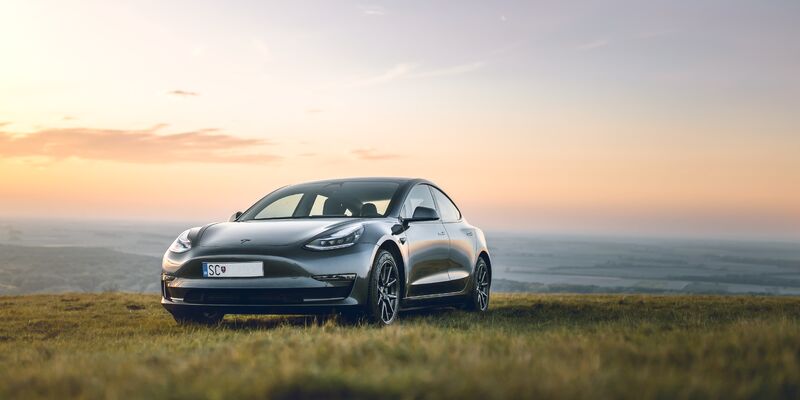 When you decide it's time to sell your Tesla you'll want to make sure that you're getting the best deal possible. But you'll be thinking about where to start looking, how much it's worth along with a wide range of other questions.
Selling a Tesla can be challenging as you may have added features and options which make your car worth more in the marketplace. It's important to make sure you're getting the right valuation for the car and all of your options.
Our tips will help you sell your car and ensure you get the best valuation possible.
Understanding Your Tesla's Value
Most people believe that their car is special and is worth a lot more than any other car on the market. The reality is that this isn't true. Car values are usually set by the market and are judged by the model which makes getting an estimate easy.
However, valuations can change from website to website. Here at WeBuyPrestigeCar, we make sure you get the best deal around. We look at the constantly changing market and ensure you get the right valuation for your vehicle.
The valuation of the vehicle also depends on things like the age of your car, mileage which can indicate the state of the car's engine, exterior condition and service history.
Where to Get a Valuation
Getting a valuation for your vehicle is now quicker than ever. To get a full picture of your vehicle's price you'll want to check the private market as well as the online market. If you choose to sell your vehicle privately this can prove to be a much slower process as you'll need to find a buyer who is willing to pay the price you want for the vehicle and you'll need to list the vehicle yourself.
Choosing to sell your Tesla by using an online service or dealership is a much simpler process. They will give you a valuation of the vehicle and if you agree to the price then they will either pick up the vehicle from your home or place of work and or you'll simply hand over the keys.
Prepare Your Vehicle
You'll want to make sure that your vehicle is looking as good as possible to ensure the highest valuation possible. It's good practice to wash and clean your vehicle inside and out and fix any minor issues such as scratches or dents as this can impact your vehicle's price.
Be Ready to Negotiate
It's a good idea to do some research before selling your car so you can get a rough idea of what your car might be worth. This might not always be helpful but this allows you to have the opportunity to negotiate the offer being given to you by a private buyer or a dealership.
Remember, nothing is finalised until the money is in your bank account and your car is sold.
Fill Out A Checklist
It's essential that you have some key items to help complete your sale and avoid losing any value from missing keys and paperwork.
You'll need to make sure you have the following:
Locate all your car keys including your spares
Your V5 document as you'll need to hand this over to the dealership/new owner
Service and MOT history
If you're missing any of these it can affect your valuation and offer.
Contact the DVLA
You'll need to send the remaining part of your V5 document to the DVLA but along with this you'll also need to cancel your car insurance, any monthly costs associated with your vehicle and reclaim your road tax.
Many people don't realise that they can reclaim any road tax for the rest of the year once you've officially sold your vehicle. The DVLA makes it incredibly easy, just visit their website and follow the steps.
How Can We Help?
Here at WeBuyPrestigeCar.com are different from other online valuation sites. We not only look at the model but the specification. This helps us match or beat valuations from other sites.
One of our expert vehicle buyers will appraise your vehicle based on its specification, condition and desirability and send you the best, guaranteed valuation.
It's free, safe and secure to sell your vehicle with us and we'll transfer your funds as soon as the sale is agreed.
Fill in your registration details below and get the best price available.