Sell your Mercedes E Class in under 60 seconds
Enter your Mercedes E Class registration for your free, no-obligation valuation from the prestige car experts
Sell your Mercedes E Class in 3 Simple Steps
The time to sell your E Class has come, but between selling privately or part-exchange, what's the better choice? While part-exchange is less inconvenient, you are more likely to get a cheaper price for your vehicle than if you sold it personally. WeBuyPrestigeCar understands this problem, which is why our online service assists you in privately selling your Mercedes E Class in a stress-free atmosphere while maximising the price you can get.
Why Sell My Mercedes E Class to WeBuyPrestigeCar?
Our staff understands the true importance of Mercedes vehicles as experts in the premium car market. We don't make decisions based on computer algorithms. Our team is passionate about Mercedes cars and uses humans to value your vehicle. One of our knowledgeable technicians would treat your E Class with the respect and consideration it deserves.
Ready to sell? Enter your reg number to get started.
The History of The Mercedes E Class
The Mercedes E-Class, an epitome of luxury and engineering prowess, traces its roots back to the Mercedes-Benz W120 series introduced in the 1950s. Originally known as the "Ponton", this was Mercedes-Benz's first foray into the executive car market. Over the decades, the E-Class has become a hallmark of the brand, representing a blend of elegance, performance, and technological innovation. The name "E-Class" was officially adopted in 1993 with the launch of the W124's successor, the W210. The "E" stands for "Einspritzmotor", a German term for fuel injection engine, highlighting the brand's commitment to innovation and performance.
As the E-Class evolved, it consistently set benchmarks in its segment. The W211 series, introduced in the early 2000s, was particularly notable for its avant-garde design and a plethora of technological advancements, including adaptive cruise control and brake assist. The subsequent generations, the W212 and the W213, further solidified the E-Class's reputation, introducing features like semi-autonomous driving capabilities and touch-sensitive controls. In the UK, the E-Class has always been a symbol of prestige and has enjoyed immense popularity among executives and car enthusiasts alike. Its blend of timeless design, unparalleled comfort, and cutting-edge technology has ensured that the E-Class remains a quintessential choice for those seeking luxury and performance in the executive car segment. Furthermore, its adaptability to market demands, commitment to sustainability, and the brand's dedication to safety have made the E-Class a pioneering figure in automotive evolution.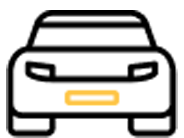 1. Enter registration
Enter your vehicle registration number and answer a few basic questions to get an immediate valuation today.

2. Receive prestige valuation
Our expert buyers and bespoke valuation tools don't just value the basic model, they also include specification, options and accessories to provide you with a comprehensive market leading valuation.

3. Confirm collection
Arrange a collection that suits you from the comfort of your home. With nationwide collection options, select a date and time that suits you then sit back and relax.
Prestige brands we buy


















Why choose WeBuyPrestigeCar?

Price Match
Guarantee
We're different from other online vehicle valuation sites. We quote your vehicle based on its specification and not just the base model. We are therefore able to match or beat a valuation supplied by any other site and we collect your vehicle!

Personal
Touch
One of our expert vehicle buyers will be able to manually appraise your vehicle, based on its specification, condition and desirability, then send you your guaranteed valuation. We may contact you to discuss your vehicle to ensure you receive the maximum price.

Payment
Promise
Selling your car with WeBuyPrestigeCar.Com is hassle free, safe and secure. Once we agree the purchase of your vehicle, funds are then electronically transferred direct to your bank account. And with WeBuyPrestigeCar.Com there are no hidden charges or fees.

Nationwide
Collection
Take the hassle out of selling your Prestige, SUV, Commercial or Sports Car with WeBuyPrestigeCar.Com. Selling your vehicle with us couldn't be easier, as we do all the hard work. Our Click + Collect service means that we come to your home or work to pick up your vehicle.
Contact us
If you'd like to discuss your cars valuation or talk about our valuation process please feel free to get in touch with our team using the form below.
Sell your Mercedes E Class in 3 simple steps and join the 27,569 happy customers who have already sold their car with us!
+ FREE collection anywhere in the uk*