Sell your Land Rover Defender in under 60 seconds
Enter your Land Rover Defender registration for your free, no-obligation valuation from the prestige car experts
Sell your Land Rover Defender in 3 simple steps
When it comes to selling your Land Rover Defender one of the key aspects you're looking for is 'who will give me the best price?'. This is where WeBuyPrestigeCar can help.
We specialise in 4x4's and every aspect of your Land Rover Defender will be taken into account to give you an accurate and fair price.
*Our quote is based on the information you provide and takes into account the costs you have spent to maintain your Defender including tyres and servicing.
When you sell your Land Rover Defender to WeBuyPrestigeCar, you can rest assured that a 4x4 specialist who understands the value of your vehicle is pricing your car.
We aren't just a faceless computer algorithm. You can also telephone us with any questions about your car: 01245 244567.
Are you ready to find out how much your Defender is worth?
Get started by inputting your vehicle registration above and we'll start your valuation immediately.
The History of the Land Rover Defender
The Land Rover Defender traces its lineage back to the original Land Rover Series vehicles, which were introduced in 1948. The brainchild of Maurice Wilks, the design was inspired by the World War II Willys Jeep, aiming to create a robust and versatile agricultural vehicle suitable for the rugged British countryside. Initially intended for farm and light industrial use, the Series vehicles garnered immense popularity and evolved over three generations: Series I, II, and III. These workhorses became synonymous with off-road capability and were deployed in various roles ranging from military utilities to safari expeditions.
In 1990, the Land Rover Series was rebranded as the Defender, a name chosen to reflect its rugged capability and the vehicle's reputation as the defender of the British countryside. The Defender maintained the iconic boxy shape and unparalleled off-road prowess of its predecessors but introduced improvements in comfort, safety, and versatility. Over the years, it underwent numerous updates in terms of engines, interiors, and technology. Yet, despite these changes, it always retained its distinct character and charm. However, due to ever-tightening emission and safety regulations, production of the classic Defender ceased in 2016, marking the end of an era. Nonetheless, the Defender's spirit was revived with a modern reinterpretation launched in 2020, paying homage to the iconic design while embracing the technological advancements of the 21st century.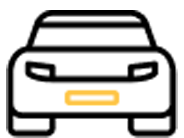 1. Enter registration
Enter your vehicle registration number and answer a few basic questions to get an immediate valuation today.

2. Receive prestige valuation
Our expert buyers and bespoke valuation tools don't just value the basic model, they also include specification, options and accessories to provide you with a comprehensive market leading valuation.

3. Confirm collection
Arrange a collection that suits you from the comfort of your home. With nationwide collection options, select a date and time that suits you then sit back and relax.
Prestige brands we buy


















Why choose WeBuyPrestigeCar?

Price Match
Guarantee
We're different from other online vehicle valuation sites. We quote your vehicle based on its specification and not just the base model. We are therefore able to match or beat a valuation supplied by any other site and we collect your vehicle!

Personal
Touch
One of our expert vehicle buyers will be able to manually appraise your vehicle, based on its specification, condition and desirability, then send you your guaranteed valuation. We may contact you to discuss your vehicle to ensure you receive the maximum price.

Payment
Promise
Selling your car with WeBuyPrestigeCar.Com is hassle free, safe and secure. Once we agree the purchase of your vehicle, funds are then electronically transferred direct to your bank account. And with WeBuyPrestigeCar.Com there are no hidden charges or fees.

Nationwide
Collection
Take the hassle out of selling your Prestige, SUV, Commercial or Sports Car with WeBuyPrestigeCar.Com. Selling your vehicle with us couldn't be easier, as we do all the hard work. Our Click + Collect service means that we come to your home or work to pick up your vehicle.
Contact us
If you'd like to discuss your cars valuation or talk about our valuation process please feel free to get in touch with our team using the form below.
Sell your Land Rover Defender in 3 simple steps and join the 27,569 happy customers who have already sold their car with us!
+ FREE collection anywhere in the uk*