Sell your Lamborghini Urus in under 60 seconds
Enter your Lamborghini Urus registration for your free, no-obligation valuation from the prestige car experts
Sell Your Lamborghini Urus in 3 Simple Steps
How do I sell my Lamborghini Urus and get a fair valuation? It's a fair question for anyone who doesn't want to deal with the stress of selling their luxury vehicle and be given the runaround.
The Lamborghini is considered by many to be the quintessential sports car. The Italian manufacturer is known for putting performance ahead of everything, while still ensuring their vehicles have a touch of pizazz about them.
Their reputation proceeds them and has a strong heritage in the sportscar world. All of which is evident in their line of Lamborghini Urus. A car that has been given its own category in super sports utility vehicle or Super SUV.
More than likely you need to sell your old Lamborghini Urus so that you can buy a newer or better model. Perhaps you are looking to move on from the Urus to a Gallardo, Aventador, or Huracan.
Sell your Lamborghini Urus With No Stress
Needless to say, that whatever reason has brought you to our site you are looking to find a good Lamborghini Urus UK price without all the hassle that sometimes comes along with private selling.
We have enjoyed running our business and although we love buying all SUVs and 4x4, some cars just stand out from the crowd as being a little bit extra special. The Lamborghini Urus is one of those.
We are ready and waiting to provide you with the valuation you are looking for and a reasonable quote, that won't short change you.
Rather than just running an algorithm or simply evaluating your car at face value, we will consider everything when making an offer.
That includes the general maintenance, services, tyre changes and any modifications you have made to your Lamborghini Urus over the years.
Why Sell your Lamborghini Urus With We Buy 4x4?
You may still be wondering or just need a little bit more convincing as to why you should choose us over many of our competitors. the difference is that we are car lovers and aren't just looking to make money.
We will never change the agreed-upon price. That is set in stone.
What's more, you don't even need to bring your car to us. We will collect it from you at a location and time that suits us both.
We buy both common versions of the Lamborghini Urus -
- Lamborghini Urus
- Lamborghini Urus Pearl Capsule
Ready to sell your Lamborghini SUV? Then don't wait any longer and start by entering your registration number into the box above and then we will perform our completely free, no-obligation valuation.
In case you were wondering if we knew our stuff, we've included some supplementary information about the Lamborghini Urus, such as the expected Lamborghini Urus price UK buyers expect:
How much is the Lamborghini Urus in the UK?
Although it will obviously depend on the condition of your specific vehicle and any modifications or maintenance you've had carried out on it, prices for Lamborghini Urus tend to start at the £165,000 mark.
How many Lamborghini Urus are there in the UK?
Based on averages of what's available on used auto car sites, there is thought to be around 42 to 47 Lamborghini Urus in the UK.
Is the Lamborghini Urus a 4x4?
The simple answer to that question would be yes, as all Lamborghini Urus comes with all-wheel drive. However, there is more to it...
The Lamborghini Urus is considered to be the world's first super sport utility vehicle. The concept was to combine the heart of a stunning, high-performance sports vehicle with all the functionality and versatility of an SUV.
It is powered by a special twin-turbo 4.0-litre V8 engine, enabling it to accelerate from 0 to 62 mph in just 3.6 seconds and produces 850 NM of torque and 650 CV.
If you're ready to get your online valuation now, place your vehicle registration into the plate above and let's get started.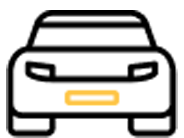 1. Enter registration
Enter your vehicle registration number and answer a few basic questions to get an immediate valuation today.

2. Receive prestige valuation
Our expert buyers and bespoke valuation tools don't just value the basic model, they also include specification, options and accessories to provide you with a comprehensive market leading valuation.

3. Confirm collection
Arrange a collection that suits you from the comfort of your home. With nationwide collection options, select a date and time that suits you then sit back and relax.
Prestige brands we buy


















Why choose WeBuyPrestigeCar?

Price Match
Guarantee
We're different from other online vehicle valuation sites. We quote your vehicle based on its specification and not just the base model. We are therefore able to match or beat a valuation supplied by any other site and we collect your vehicle!

Personal
Touch
One of our expert vehicle buyers will be able to manually appraise your vehicle, based on its specification, condition and desirability, then send you your guaranteed valuation. We may contact you to discuss your vehicle to ensure you receive the maximum price.

Payment
Promise
Selling your car with WeBuyPrestigeCar.Com is hassle free, safe and secure. Once we agree the purchase of your vehicle, funds are then electronically transferred direct to your bank account. And with WeBuyPrestigeCar.Com there are no hidden charges or fees.

Nationwide
Collection
Take the hassle out of selling your Prestige, SUV, Commercial or Sports Car with WeBuyPrestigeCar.Com. Selling your vehicle with us couldn't be easier, as we do all the hard work. Our Click + Collect service means that we come to your home or work to pick up your vehicle.
Contact us
If you'd like to discuss your cars valuation or talk about our valuation process please feel free to get in touch with our team using the form below.
Sell your Lamborghini Urus in 3 simple steps and join the 27,569 happy customers who have already sold their car with us!
+ FREE collection anywhere in the uk*