Sell your Bentley Continental in under 60 seconds
Enter your Bentley Continental registration for your free, no-obligation valuation from the prestige car experts
Sell Your Bentley Continental in 3 Simple Steps
If you are looking to buy a newer model or something totally different, you are now ready to sell your Bentley Continental and you will want the maximum value for your car. At this stage you're probably thinking, 'should I sell privately or would a part-exchange be the best option for me?
Part-exchanging can be less hassle, however, you are more likely to receive a lower price for your car than if you sold privately
At WeBuyPrestigeCar, we understand this conundrum which is why our service helps sellers, like you to sell your prestigious car privately in a stress-free environment whilst maximising the amount you will receive for your car.
Best Price For Selling Your Bentley Continental Online
When you start your online research into selling your Bentley you will be met with a host of ads all promising you the best price.
However, when you research further the process isn't as easy as it first seems and the internet is fraught with low valuations and companies renegotiating their quotes. In addition, many dealers and online car buyers make low offers for the 'convenient service' they provide.
At WeBuyPrestigeCar, our goal is to provide you with 'convenience' but not at the expense of a low valuation for your Continental.
As specialists in the prestige vehicle market, our team understands the true value of luxury cars. At WeBuyPrestigeCar, we don't just run your registration number through an algorithm we use humans to value your car. Our team are fanatical about luxury cars and appreciate the unique detailing of Bentley, it's sleek and stylish lines and interior.
We understand all the variations and details that make your car special and respect the additional fees you have paid out for servicing and maintenance costs. As such, all of these factors are taken into account when we give you a valuation.
One of our expert staff will value your F Pace with the care and time it deserves. Our quote is based on your car's specification and not just the base model.
Why Sell your Car With WeBuyPrestigeCar?
We are passionate about luxury vehicles - this isn't just business. As car lovers ourselves, we genuinely understand the finer quirks and details of your vehicle.
This means our quote will be both accurate and a true representation of your vehicle.
Our reputation and integrity are important to us. We don't move goalposts nor do we re-negotiate on the price we offer.
When you agree to our offer, you can relax in the comfort of your own home or office, safe in the knowledge that we'll come to you at a time that's convenient.
Once you have populated your details we will email you back with a bespoke quote and because you are dealing with humans, a specialist member of our team will always be on hand to answer any queries regarding your quote.
Ready to sell your Bentley Continental? Now's the time. Let's get started...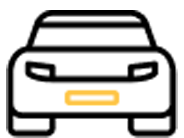 1. Enter registration
Enter your vehicle registration number and answer a few basic questions to get an immediate valuation today.

2. Receive prestige valuation
Our expert buyers and bespoke valuation tools don't just value the basic model, they also include specification, options and accessories to provide you with a comprehensive market leading valuation.

3. Confirm collection
Arrange a collection that suits you from the comfort of your home. With nationwide collection options, select a date and time that suits you then sit back and relax.
Prestige brands we buy


















Why choose WeBuyPrestigeCar?

Price Match
Guarantee
We're different from other online vehicle valuation sites. We quote your vehicle based on its specification and not just the base model. We are therefore able to match or beat a valuation supplied by any other site and we collect your vehicle!

Personal
Touch
One of our expert vehicle buyers will be able to manually appraise your vehicle, based on its specification, condition and desirability, then send you your guaranteed valuation. We may contact you to discuss your vehicle to ensure you receive the maximum price.

Payment
Promise
Selling your car with WeBuyPrestigeCar.Com is hassle free, safe and secure. Once we agree the purchase of your vehicle, funds are then electronically transferred direct to your bank account. And with WeBuyPrestigeCar.Com there are no hidden charges or fees.

Nationwide
Collection
Take the hassle out of selling your Prestige, SUV, Commercial or Sports Car with WeBuyPrestigeCar.Com. Selling your vehicle with us couldn't be easier, as we do all the hard work. Our Click + Collect service means that we come to your home or work to pick up your vehicle.
Contact us
If you'd like to discuss your cars valuation or talk about our valuation process please feel free to get in touch with our team using the form below.
Sell your Bentley Continental in 3 simple steps and join the 27,569 happy customers who have already sold their car with us!
+ FREE collection anywhere in the uk*