Feb 2023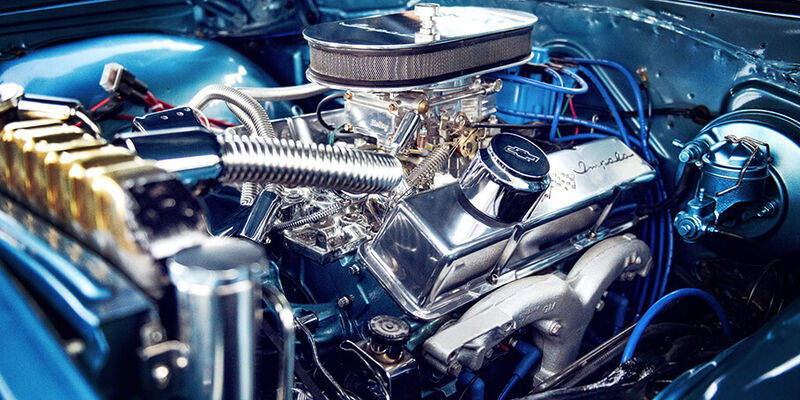 With so many different car engine types on the market, it's important to know which one is best for you and your driving type. We have compiled a list of different engines and what you need to know about them when choosing your next car. From 1.0L to 3.0L+, here's what you need to know.
1.0-Litre Engines
1.0-litre engines are found in small city cars to small SUVs. These engines tend to have three to four cylinders and can now use turbochargers, allowing for more power. Although they aren't as powerful as some of the other engines, they are nippy engines that can get you from point A to point B efficiently.
These smaller engines usually produce lower emissions than other-sized engines. However, this can also mean that the economy that you get on the motorway isn't always good as your engine needs to work harder to reach 70mph.
Cars with these types of engines, such as the Volkswagen Golf, are most popularly used for dropping the kids off at school or going to the shops.
1.4-Litre to 1.6-Litre Engines
Engines between 1.4 to 1.6-litre engines have a little more power and are great for both short trips to longer ones up the motorway. With great fuel economy, having a 1.4-1.6L engine means you won't need to visit a petrol station as often.
If you are usually making smaller trips but occasionally heading up the motorway, these might be the engine type for you! Because they are slightly bigger, they tend to be quieter and also have added power for overtaking, although you might compromise slightly on the fuel economy.
These engine types are commonly found in compact hatchbacks, including the BMW 1 Series.
1.8-Litre to 2.0-Litre Engines
With a lot more power, 1.8-2.0L engines are found in a lot more body types such as saloons and coupes. Although these engines are bigger, it doesn't necessarily mean that they have a higher running cost or affect the combined economy.
If your journey types mainly consist of driving up the motorway, a 1.8 to 2.0L engine is a great choice. Cars with these types of engines, such as a Mercedes E-Class Saloon, are comfortable and fantastic to drive. However, if your journey consists of a lot of stop/start journeys, this engine type might not be for you.
2.0-Litre to 3.0-Litre Engines
From bigger saloons to SUVs, 2.0 to 3.0L engines have a lot of power behind them. Great for towing, this engine type has great combined power and torque to give you a fantastic driving experience. Although these engines tend to consume more fuel than smaller engines, they are backed up with some serious power.
Whether you are driving a sporty car, such as a Jaguar F-Type Convertible, or an SUV, such as the Audi Q7, these engines guarantee an exhilarating drive with louder engine noises.
3.0-Litre + Engines
Ranging from six to 12 cylinders, 3.0L engines and up are a fantastic choice if you are looking for a high-end performance car to larger SUVs. With a huge amount of power, these engines can do a lot. However, these tend to have very high running costs.
Cars such as the Range Rover Sport have a supercharged 5.0L engine, which allows for a new level of powerful SUVs. If you are looking for a sportier car, Mercedes-AMG C63 Coupes have a 4.0L bi-turbo V8 power engine.
Hybrid Engines
Hybrid engines and plug-in hybrid engines are available in a range of sizes. Cars such as the Toyota Prius have a 1.8L engine with an electric motor. Depending on your driving type, there are many different options to suit you best, ranging from 1.4L to 3.0Ls. There is also a variety of plug-in hybrid engines.
Because hybrid engines have two energy sources, this can allow for lower emissions and lower running costs. From mild hybrids to plug-in hybrids, find the perfect car and engine type that works for your journey type.
Things To Consider
When choosing your next car, there are a few things to consider to see if it's the right engine type for you. This includes:
Running costs
Journey type
Speed
Emission zone costs
Fuel economy
Performance
Tax
And there you have it: the different car sizes and what you need to know! For more tips and advice, check out our blog or give us a follow on Instagram and Facebook. Looking to sell your car? Enter your reg and mileage below and start your free, no-obligation quote today!